"You're a regular riot, aren't you?" my mother quipped.
The woman has been gone for over two decades,  yet I can still hear her sly, sarcastic response to every brilliant comment I ever made to her in my teen years.  
Now, as the mother of three teens and an eight-year-old, I believe in paybacks. I picture her sitting on the sidelines in a heavenly stadium, watching the game – otherwise known as my life - unfold on the field before her, as she laughs hysterically and cheers for the kids, who have me pinned to the ground, talking to myself.  
The Regular Riot is a blog about everyday life, from the mundane to the magnificent, and the quest to find joy, and even a little meaning, in any given moment.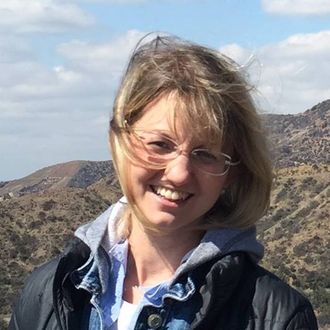 About the Writer
heather High-Kennedy
Heather High-Kennedy is an inadvertently multifaceted individual, who writes, teaches, and dabbles in percussion while raising a large, noisy family with her husband, Sean, a talented musician and band director. For all these reasons, she delights in being deaf and manipulating control of her auditory environment through the use (and occasional removal) of a cochlear implant speech processor. Her love for her family, friends, and God, her appreciation of all things funny, and her passion for storytelling propel her on the journey.